Raelyn Larson, a La Crosse Wisconsin native, has spent the last 20 years working on her art in the south of France developing a mix of ceramic, found objects and watercolor, all with humor and poetry.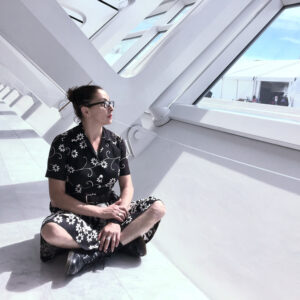 Living abroad permits one to filter, digest and see life differently, recognizing global connotations. Recognize the past and play with it as a fun memory.
Rae was inspired by this theme as well as a plethora of objects with a story will make you laugh into a good mood and smile in tough times. Better off having a fairy on your team than not. Nylon, Rose and Flora will be at your service depending on your needs.
"I have developed a universe around three characters, each having their very own personalities: biker, florist, athlete, all inspired from my personal life, not that I am a biker, florist nor athlete but draw my energy, enthusiasm, creativity from developing these three personalities ".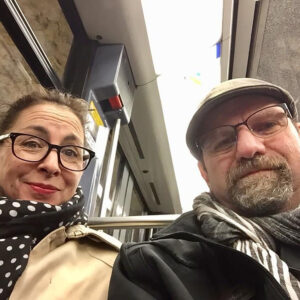 Tim Pahs is an artist from La Crosse, WI. He exhibits his artwork in art galleries, businesses and it is purchased for private collections. Tim works in many mediums including photography, watercolor painting, sculpture and graphic design. He combines all of these talents in this collaboration making sculptures, lamps, photographing the artwork and designing the website. He newest creative outlet is making lamps, no pun intended.
Rae and Tim have been friends and artists since their first encounter in watercolor class at the University of Wisconsin-La Crosse (UW-L) Fine Arts.
While each show their own personal work, the influence from one onto the other can be seen; Tim venturing into the realm of mixed media, found object sculpture pieces whereas Rae explores watercolor. They do have one thing in common: art can be functional.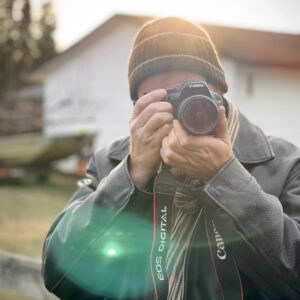 Raelyn Larson shows her plant-loving, illuminated found object ceramic sculptures and watercolor paintings. Tim Pahs presents a series of ceramic, found object sculpture, and lamps.